Guest Facilities & Services
Bar & Dining at Punn.Prung
The Punn.Prung kitchen offers various authentic Thai, flavorful fashionable Thai-Lanna dishes, those favorite delicious Western dishes, and freshly & classic homemade style breakfast, including other wondrous festive menu for various delightful holiday seasons.
"Food tastes better when it is beautifully presented, and being entertained with delightful meal in an appealing setting can make an ordinary occasion, a memorable experience."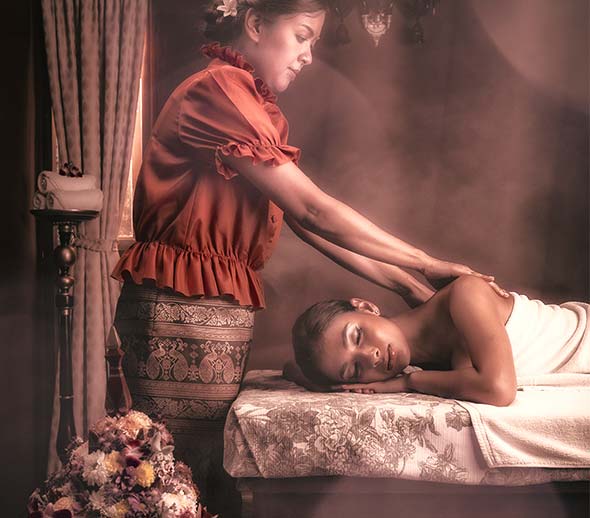 Our spa outlet, is conceptually designed in an elegance colonial decor style found in Southeast Asia, blended within the old-day charms of Thai Lanna touch.
The SALA treatments are all designed to restore & balance the body & soul with the senses of the essential Thai wellness experience to indulge our guests in relaxation pampering and a radiance sense of well being, to sooth the mind and clam body with a caring treat and ultimate in luxury touch of oriental pampering secret.
Imagine a total rejuvenation of a well-being pampered by the healing of Royal Thai traditional treatments made from provincial tropical herbs, botanical fruits & vegetables, Thai Hot Herbal Compress, or other choices of our relaxing aromatic therapy, with tropical aromatic essential oils. The treatments apply Royal Thai massages & western approaches to vitalize our guest total of wellbeing experience and holistically tranquil.
At Puripunn, we always want our guests to enjoy a fun and memorable stay at our property. There are a wide range of services and facilities available for guests at our property. Do you have a special request? Just ask.
Subscribe to Our Newsletter